Mekisha Banks
The weather is getting colder and we are still stuck wearing these protective masks, and no one is talking about the suffering our pucker pillows are going through!
TRUST ME when I say, I know the heart aches of swollen, cracked and dry lips because my lips have always been the focal point of my face so I HAVE to take care of them!
So let's give these lip babies some TLC!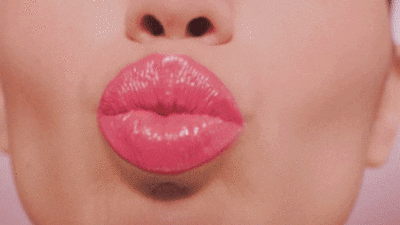 First and foremost, let's talk about the home care regimen I do for them. I never miss a week to treat and pamper them, I always use natural rubs to exfoliate, and balms and butters to moisturize them. If I neglect to do this on a bi-weekly basis, my lips would feel very dry and desert-like in texture.
All you need to complete this 15 minute pamper session is 3 items:
Water

Any flavour Sweet Rub (Zyfr, Cashmere or Brown Suga)

Any flavour Sweet Butter (Brown Suga or Cashmere)
1. Start by rubbing warm water on and into your lips, really get them wet. The more damp they are, the easier it is to exfoliate them in the next step.
TIP** Don't make the mistake of exfoliating too soon after exposing them to water. If you do, your lips won't be ready to sloth away the dead skin because it hasn't absorbed enough moisture to make them pliable.
2. Extract a small dime size of Sweet Rub, in circular motions lightly rub Sweet Rub onto the bottom lip. Once crystals are melted into your skin, continue with another dime size for the top lip.
TIP** Don't rub too hard or too much on the band (outline) of your lips, this can cause cold sores and/or soreness of the skin. Focus more on the center and then work towards the outside band.
As well, don't over exfoliate in one application, even if your lips are in bad shape. Exfoliate ONLY 1-2 times per week, allow for progressive healing - not a one stop fix shop! Ideally allow 3 days in between exfoliation days.
3. Rinse Twice! The first rinse is only removing the excess crystals from the rub, the second rinse is neutralizing and calming the skin. Then pat dry with soft paper towel.
TIP** Use cool temperature water, this has a cooling effect to the skin.
4. Extract a dime size amount of Sweet Butter or Sweet Melt, and apply generously onto lips. But don't over saturate them, otherwise they will vomit due to not being able to breath!
TIP** Every few hours, or whenever needed, add a little more of the butter or melt onto your lips to keep them from drying out. Give them some time to breathe and get some oxygen exposure, then apply a little more butter or melt.
Personally I prefer using the Sweet Butter right after doing this lip exfoliation as the product is a little more light weight, so it helps my lips to breathe. Where as the Sweet Melt is a little more thicker in consistency, so you may find it feels a little more heavier on your tender lips.


I hope this treatment helps you relieve the lip crisis that we are all experiencing! Let me know below if this has helped your lips or if you have any regimens you like doing for your puckers!
Stay FOREVER BEAUTIFUL,
Mekisha